HOW TO CREATE A GREAT CUSTOMER EXPERIENCE STRATEGY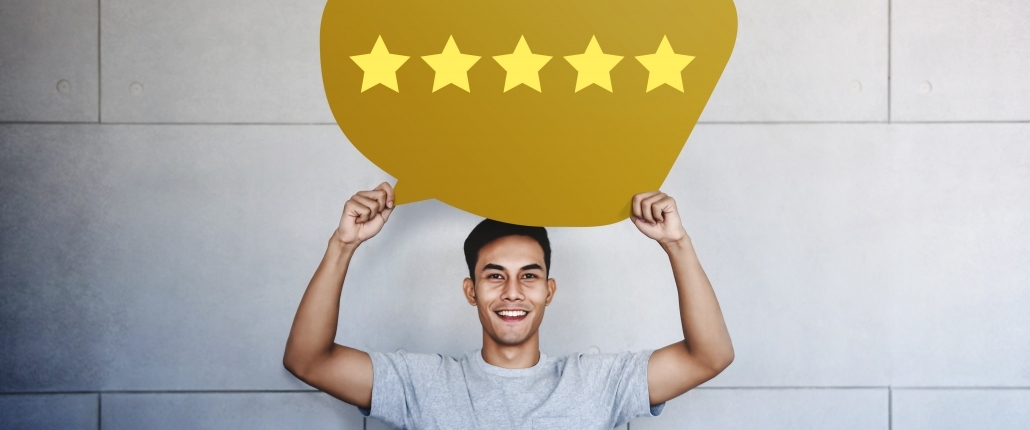 Ever wondered what you can do to improve your customers' experience with your brand? Now is the time to create a customer experience (CX) strategy.
Customer Experience (CX) is defined as the interactions that happen between a customer and an organization throughout their business relationship. Research conducted by Bain & Company found that 80 percent of companies believe their CX was great when, in reality, only 8 percent of their customers agree. Do you know what can set you apart from the competition? Here's three steps on how to create a customer experience strategy to get you a step ahead.
1. THE PLANNING STAGE
What is your purpose for undertaking a CX Strategy? Making customers happy isn't the only goal, but the means to it. Ultimately, the outcome should be a business goal. It can be to optimize sales from existing customers; make them brand advocates to gain more customers; or both. When envisioning the strategy,  look to develop a deep understanding of your customers, their expectations, and how they interact with your company today. Knowing what is critical to their experience, their pain points,  and what satisfies and delights them will help you launch your CX transformation with your business goals in the forefront.
2. ANALYZING
World-class CX doesn't just happen. It must be expertly designed, with disciplined processes for each customer touchpoint. If you want a successful CX strategy you need a proper understanding of your business objectives. Review brand studies and identify the barriers. How can they be overcome?
Measurement of the customer experience is achieved by collecting insights and feedback directly from the customers. To create long-term goals with your CX strategy ask yourself these questions:
What technology, people or processes are needed to fulfill objectives through Customer Experience strategy?
What gaps exist between customer expectation and experience?
How good are internal processes and people at supporting your customers?
Which tools can be used to improve customer experience?
Got the answers? Now you can go to the final step…
3. EXECUTION
Once the customer journey and expectations are understood, execute a plan to secure the resources across the enterprise to improve the points of leverage. Having the right tools is essential to creating a seamless CX Strategy. Every stage in the customer life cycle should have an unobtrusive support system in place. Here are some ways to provide customer support for those in need:
With all these tools in place, your customer experience strategy will surely disrupt the way you do business, and for the better.
FINAL THOUGHTS
You can and should, see your business through your customers' eyes. Proactively collecting customer feedback (early and often) requires a consistent "listening" engine in order to create the best CX strategy for your business. Using the above steps you can map out the customer journey to help you see where there are gaps in your CX journey and how to fix them.
With BARE International, excellent customer experience research can provide you with critical data to make meaningful business decisions. Whether you call them customers, guests, patients, patrons, riders, fans or clients, BARE International can create a program to measure their experience interacting with your brand. Explore our services here to get you on your way to the right research program to address your customer experience strategy needs today.
https://www.bareinternational.cl/wp-content/uploads/sites/4/2023/05/BARE-ISO-Badge-2023-1.png
0
0
Julianna Nagy
https://www.bareinternational.cl/wp-content/uploads/sites/4/2023/05/BARE-ISO-Badge-2023-1.png
Julianna Nagy
2019-07-26 14:38:47
2019-07-26 14:39:36
HOW TO CREATE A GREAT CUSTOMER EXPERIENCE STRATEGY