BENCHMARKING: Establishing the basis for Competition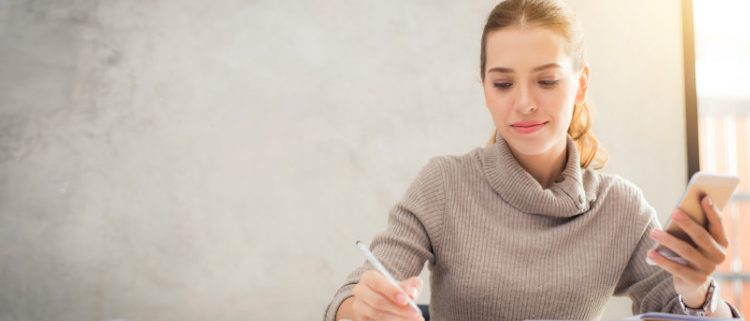 When Marketing and Customer Services produces satisfied clients, business booms. Having the possibility of analyzing customer experience and preferences in regard to specific criteria, within your company and your competitors as well, can act as the catalyst for motivating an enterprise to reach increasing levels of performance.
In pursuit of continuous improvement, companies can take advantage of market tools known as Benchmarks, which compare and relate key indicators of their own brands with those of their direct or indirect – or both, depending on the project's reach – competitors. These tools allows for the discovery of opportunities to improve their market positioning through investment or training in specific areas. Areas which are the result of the analysis of practices preferred by consumers in their competitors, searching to imitate and turn them naturally into practices integrated to their own business.
Thus, BARE Chile decided that during the month of September 2017, it would realize a Benchmark for Customer Services within the Telecommunications Industry, affecting those companies that were held in the highest regard in the Chilean market. We took a population sample that were over the legal age, with a 60% rate of females, to simulate the normal population trend, and the only condition that they would not already be active clients of these companies; since the objective was to evaluate the initial Customer Services, and the opportunities Sales Representatives took to offer portability or other services.
The study followed a quantitative model and was realized through face to face Customer Service interviews in the Metropolitan, Fifth and Seventh region of the country.
Analyzed indicators were comprised of: Welcoming Processes, Service Received and General Cleanliness of the store.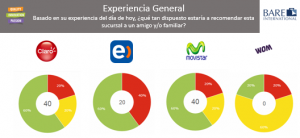 Regarding sales opportunities, we analyzed the average cost of the initial service plans offered to new customers, portability offer repetition and new equipment (smartphones) acquisition.
When evaluating General Service received, we took into account the service time and client waiting time, as well as level of product knowledge demonstrated by the sales staff, evaluating the clarity of product explanation to the customer; measurement of quantity of mentions of competitive advantage over their competition were also taken into account.
This Benchmark allows us to construct a comprehensive view of the level of Customer Service in the Telecomms industry, and identify the brands' best practices taken to attracting new clients, and determine which is most effective. Practicing these Benchmarks in a regular basis allows us to have an initial peek within the industries we choose to focus on, and at the same time, deliver to our clients and prospects a foundation to encourage them to keep improving on their levels of Client Service and Satisfaction.
This post is also available in: Spanish
https://www.bareinternational.cl/wp-content/uploads/sites/4/2017/10/bare_international_mytery_shopper_cliente_incognito.jpg
365
750
jessicabitbang
https://www.bareinternational.cl/wp-content/uploads/sites/4/2023/05/BARE-ISO-Badge-2023-1.png
jessicabitbang
2017-11-02 18:18:50
2017-11-02 18:19:24
BENCHMARKING: Establishing the basis for Competition